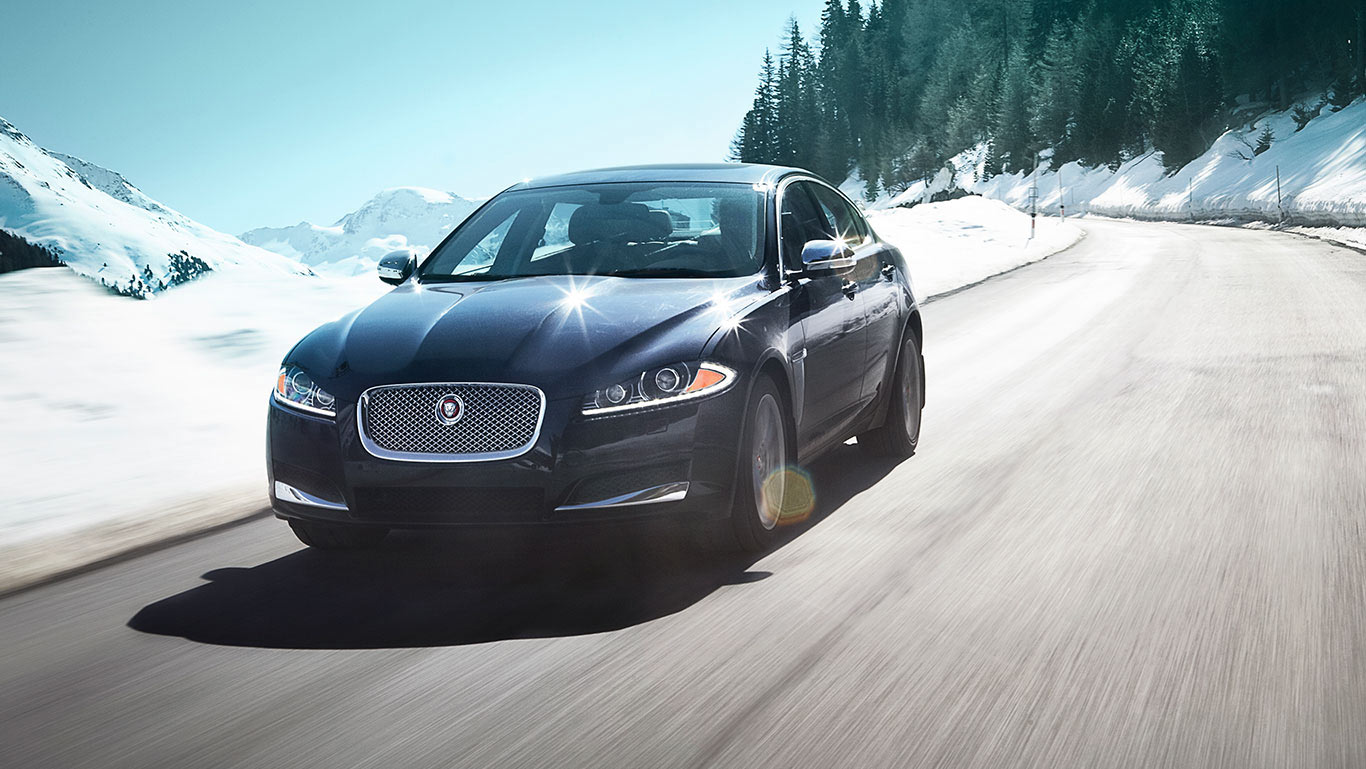 At Jaguar Orland Park, your Chicagoland Jaguar dealer, we house some of the most premium vehicles on the road today. One of our more popular models we offer Chicagoland drivers is the new 2014 Jaguar XF. This incredible midsize sedan offers drivers ingenious technology, and elegant styling while still displaying raw power. The 2014 Jaguar XF comes second to none, though many people try to compare it to vehicles such as the 2014 Cadillac XTS. In a side-by-side comparison, you will see which vehicle reigns champion.
The Sedan Stand Off
Starting the race between these two sedans begins with fuel efficiency. Both vehicles offer drivers a city rating of 17 mpg and 28 mpg on the highway. Though they are identical numbers, the 2014 Jaguar XF offers a bit more in terms of fuel type. In addition to regular gasoline, the new Jaguar XF is a Flex-Fuel capable vehicle, giving off less pollution to our sacred earth. As we continue the standoff, the 2014 Jaguar XF is able to produce up to 340 horsepower and 332 ft-lbs of torque, compared to the 2014 Cadillac XTS, which is only able to produce 304 horses and 264 ft-lbs of torque. Already you can tell which is the better buy, but what will really seal the deal is the price tag. The Jaguar XF is priced at $51,425, compared to the price of the Cadillac XTS, which is priced at $61,750.
New Jaguar XF In Chicago
As you can see, the Jaguar XF offers Chicagoland drivers so much at an affordable price, compared to the other vehicles it is compared to. Enjoy peace of mind as you drive down the road in your new Jaguar. The body shell of the XF includes new generation high-strength steels, creating a protective cocoon around the cabin. Features such as blind spot monitoring and an advanced braking system help make this vehicle such a safe choice.
A Unique Driving Experience
The advanced technology in the Jaguar XF is what gives this vehicle such a unique driving experience. Features like Servotronic Steering, and an Adaptive Dynamic system add to the vehicles superior drive quality. And with so many models of the XF to choose from, such as the quick Jaguar XF Supercharged, any style and preference can be satisfied with this sporty yet luxurious ride. 
For more information on the 2014 Jaguar XF, visit our dealership to speak with a sales consultant professional. We offer many Jaguar XF's for sale in Chicago, and with current Jaguar lease incentives, it has never been more affordable to own a 2014 Jaguar XF.