Jaguar XJ vs BMW 740i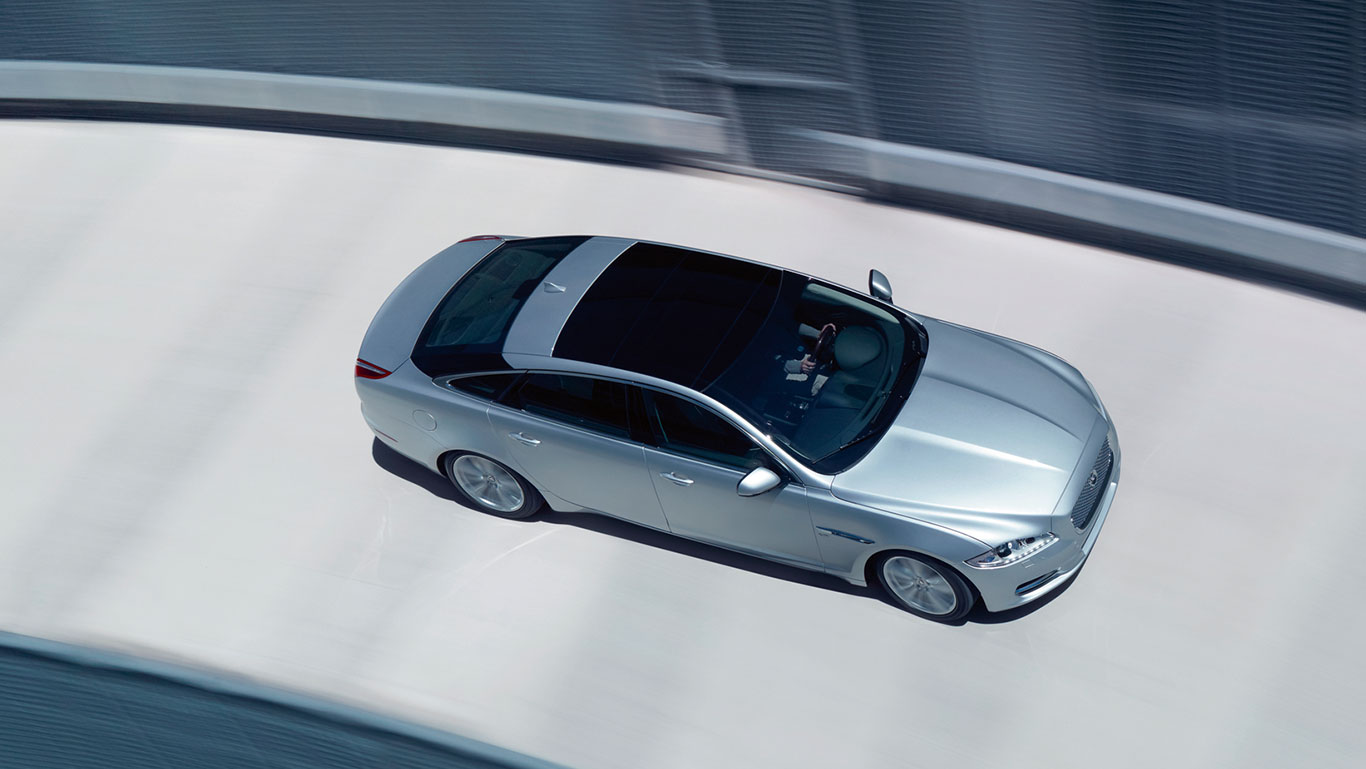 So you're interested in a luxury sedan? You'll want sophistication and class, but won't want to skimp on power and performance either. Jaguar knows what Oakbrook needs, and it's the XJ luxury car. But with so many choices out there, we'll give you all the reason why the XJ is the vehicle for you in this comparison of the Jaguar XJ v. BMW 740i in Oakbrook.
Breaking from the luxury sedan mold, the Jaguar XJ is designed to turn heads. The available 550 horsepower supercharged V8 adds the traditional Jaguar heritage. The BMW 740i comes with a 315 horsepower I6 twin-turbo engine. Both vehicles hit the high twenties for highway fuel economy and high teens for the city. At 3,885 pounds, the Jaguar is significantly lighter than the BMW, which tips the scales at 4,310 pounds. Thanks to aluminum body panels and framework, the XJ is able to keep it's featherweight figure without sacrificing interior space. Both vehicles have available surround sound audio packages; the BMW has a 16-speaker Bang & Olufsen stereo system whereas the Jaguar has an optional 26-speaker Meridian stereo system, turning your XJ into a concert hall. The Jaguar XJ also has five-way adjustable seating to the BMW 740i's four, and premiere rear seating puts a 10.2-inch display for entertaining passengers in the Jaguar. Best of all, the interior of the XJ is customizable down to the material on the seats. The Jaguar comes standard with a stunning panoramic glass roof, thinning the line between you and the elements. If you're especially in-tune with the world around you, the efficient and environmentally friendly diesel engine is also an option on the Jaguar XJ.
So why choose the Jaguar XJ in Oakbrook? Because it's time to be an individual. The cookie-cutter German sedan has met it's match with the Jaguar XJ. An undeniable driving experience coupled with the luxury and style of pure British engineering; the XJ delivers more than just a luxury sedan. A vehicle that is as enjoyable to drive as it is to ride in, the Jaguar XJ is the ideal vehicle for drivers of Oakbrook.