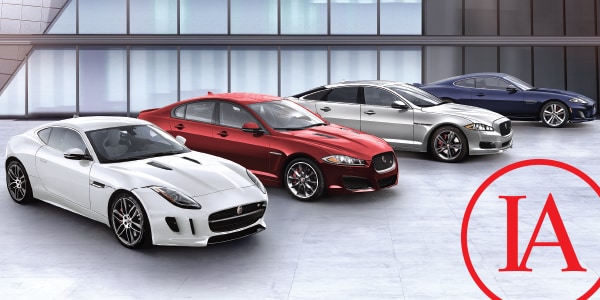 Who wouldn't love a new Jaguar vehicle at a fraction of the price? At Jaguar of Orland Park serving Oakbrook and surrounding communities we make that a reality with our Demo vehicle specials.
A Demo vehicle is a vehicle on our lot that has driven up to a certain point. Our Demo vehicles are always new Jaguar models that have been driven by our sales consultants and managers. It's like a waiter at a restaurant trying the food the restaurant serves. You need to know the product you are selling, which is why our sales staff gets the opportunity to drive a brand new Jaguar as their daily driver, for a certain amount of time.
Many dealers like to retire their demo vehicles once they have reached between six and seven thousand miles on them. That is barley breaking the car in! Now, once they are retired, we sell them to you at a hugely discounted price! That's right, you can get a new 2014 Jaguar with seven thousands miles or less on it, for much less than a slightly newer model. These deals cannot be passed up.
Take advantage of our Demo specials today. Currently we have vehicles, such as the 2014 Jaguar XF, ready for you test drive. Our XF Demo's sticker price is over $64,000 but we are selling it for $58,000! This vehicle dressed with premium package accessories, and features a heated steering wheel to keep you warm during those cold Chicago winters.
Don't miss out on a great savings opportunity. Visit us at Jaguar of Orland Park at 8031 West 159th Street in Tinley Park. Speak to one of our intelligent sales consultants who can answer any and all questions you may have. We want to make your next car purchase smooth as silk.