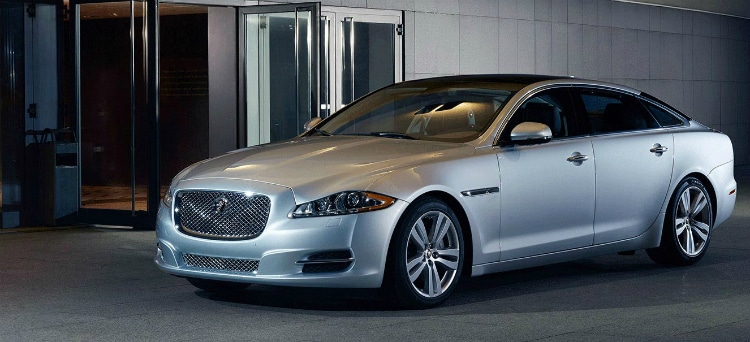 Jaguar XJ vs. Porsche Panamera Palos Heights IL
The class of executive sedans was historically run by German automobiles dressed in a sea of blacks and greys. Those times have changed and a number of automakers have a toe in the water; but Jaguar haven't gone for the toe-in slow acclimation approach, no it has jumped in headfirst and taken the world by storm. With the Jaguar XJ vs. Porsche Panamera in Palos Heights IL comparison, the Brits are fighting back.
Starting with the two vehicles' sedan-based qualities, we see the Jaguar take an early lead over the Porsche; where the XJ comfortably seats five passengers, the Panamera only seats four due to a split rear-seat. Beyond just the seating, the Jaguar has a larger 2nd row seating capacity for extra comfort. Not only that, but the Jaguar comes in at a cheaper starting MSRP than the Porsche. On the front of fuel efficiency, both sedans make for 18 miles per gallon city and 27 miles per gallon highway.
There is another reason to choose a high-end sedan like these, power. Unlike the Panamera, the XJ leaves nothing to be desired. The Porsche's 3.6L V6 dishes out an admirable 300 horsepower and 295 pound-feet of torque, but if you want real performance you'll take the Jaguar's 3.0L supercharged V6 with 340 horsepower and 332 pound feet of torque. This increase in power takes the XJ from 0-60 mph in under 6 seconds, leaving the Panamera in the dust behind. The Jaguar boasts 1.5 pounds per horsepower fewer than the Porsche, making for a much sportier ride.
Comparatively equipped, there is no stopping the Jaguar XJ from dominating the streets of Palos Heights. It works better as a sedan and is more powerful and lighter as a sportscar, so is there any area the Jaguar isn't ahead? Not by our calculations. Stop dreaming, the right Jaguar for you is here at Jaguar of Orland Park, so get in touch with our sales staff and see how much better the view of the road ahead can be from behind the wheel of a Jaguar.