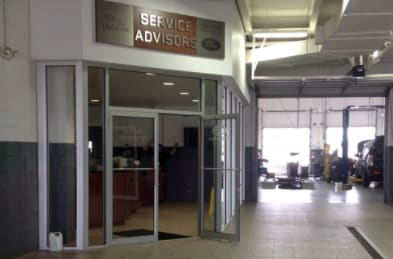 Don't Trust Just Anyone With Your Baby
It is one thing to own such a prestigious vehicle, as a new Jaguar, but once you own one, you must be sure to take good care of it. You need to treat your new Jag like you would your own child. When I say this, I mean routinely checking up on it making sure everything is working properly. Like your child at a doctors check up, getting routine shots to keep him or her in tip top shape, you want to bring your new Jaguar to Jaguar Orland Parks Service Department for routine maintenance, such as an oil change, to keep your vehicle running smooth, and living a long and prosperous life.
Get Your Oil Changed At Jaguar Orland Park
Having your oil changed regularly improves the longevity of your vehicle drastically. At Jaguar Orland Park we recommend you get your oil changed every 5, 000 miles or every six months. Oil changes help keep your vehicle running smoothly by making sure all of your Jaguars cylinders are working properly. Oil changes also reduce friction, which could lead to your engine over heating and causing major problems. Avoid having to make costly repairs on your new Jaguar and have your oil changed, and other routine maintenance performed, at Jaguar Orland Park near Orland Park, IL.
Our experienced and certified technicians mission is to get you and your Jag back on the road as soon as possible. Our technicians are highly knowledgeable on the Jaguar brand and can answer any concerns you may have with your Jaguar. Don't trust anyone other than our certified technicians at Jaguar Orland Park, to handle your baby. Our goal is to keep your Jaguar running as long as possible.